Standalone Shoe Repair Software
Standalone Server License
Price: $1495.00

Client License
Price: $695.00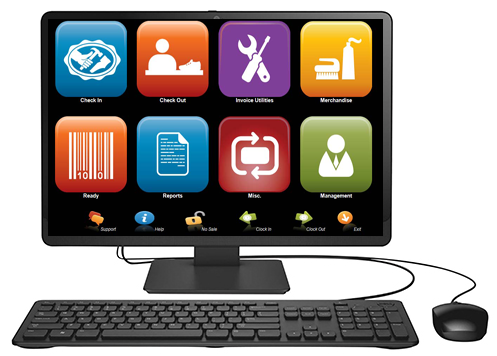 ---
A Special edition of CSI POS is called Shoe Repair Management System (SMS).
SMS is the most complete Shoe Repair Management Software on the market with functionality and ease of use that is unmatched by any other products. Our SMS is used worldwide and available in English, French, Spanish and Dutch interface. Use our on-demand barcoded Repair Labels to track each order and notify the customer by SMS or email as soon as the order is ready for pickup.
Controlling the inventory is one of the most important part of any Shoe Repair business. SMS provides a different inventory control system to prevent employee theft and provide better customer service.
Shoe Repair Labels are printed on Dymo 450 printer to track shoe repairs.
Save money on Shoe Repair License by using CSI Cloud Based Hosting Subscription option. See our Cloud Based Software options.
Download CSI Brochure